I am the author of the Toronto Public Etiquette Guide, published in 2017. It's a pocket book published by Spacing. It also incorporates comments by readers and four historical sections by other Spacing contributors.
Over the course of its history, Toronto has developed its own set of peculiarities: how to board a streetcar, when to hold open a door, and the appropriate time to use the word "sorry" (almost always). The Toronto Public Etiquette Guide is a cheeky yet useful look a the social intricacies of the inhabitants of Canada's biggest city. It reflects who we are and how we coexist in the spaces we share with each other.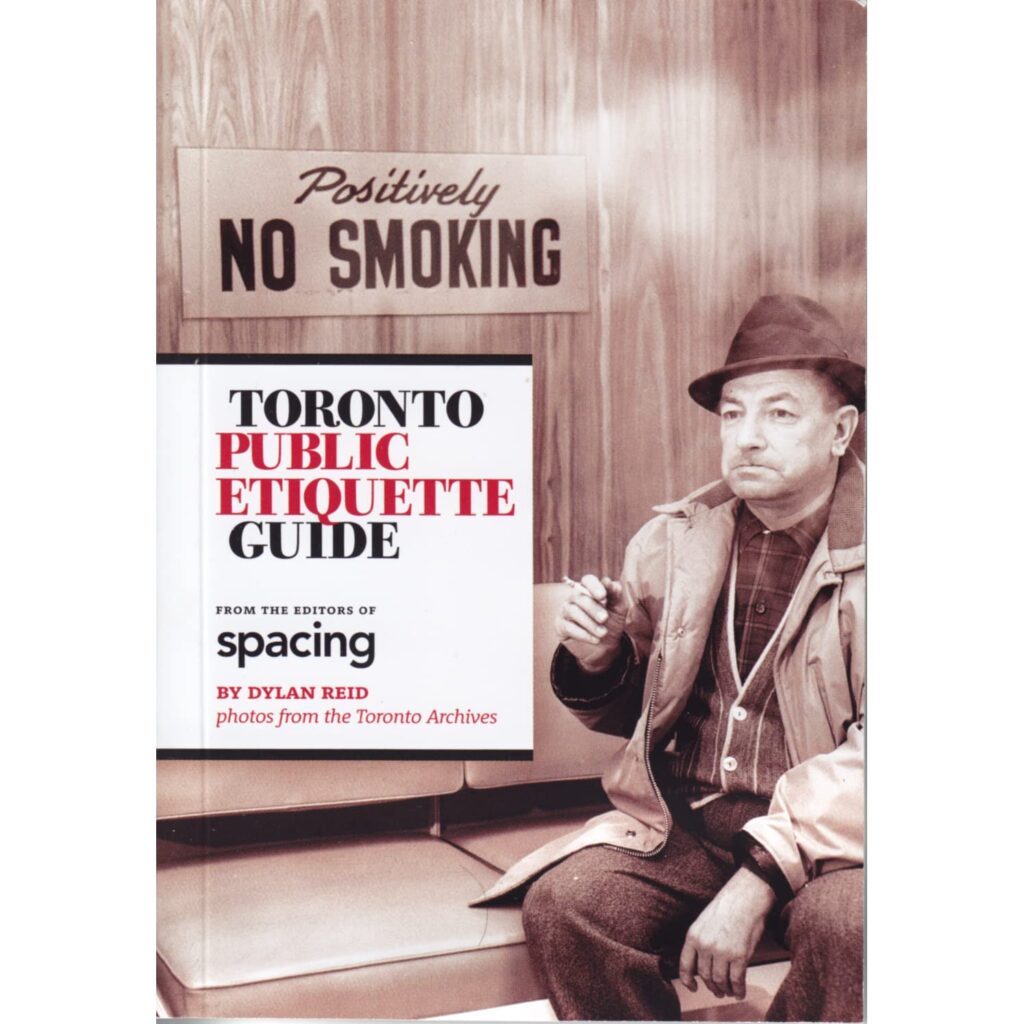 I spoke about the book on radio and television: on CBC's Metro Morning, Monocle Radio, Talk Radio AM 640, CP24 Live at Noon with Stephen LeDrew, CityNews, and CBC television's Our Toronto.
Watch the segment about the book on CBC's Our Toronto (first segment), above or on the CBC website.
Toronto Star columnist Ed Keenan wrote about it:
And the book was featured by CBC News Toronto:
The book is available for purchase at the Spacing Store (401 Richmond St., Toronto).